Adres :
Azalealaan 4, 5582 ED Waalre,
Paul Uyterlinde, cellist
Om organisatorische redenen, kan het concert helaas geen doorgang vinden op 17 november a.s.
Cellist Paul Uyterlinde
Programma:
Francis Poulenc: Sonate pour violoncelle et piano FP 1432.
Olivier Messiaen: Uit Quatuor pour la fin du temps: Louange à l'Éternité de Jésus
Johannes Brahms: Sonate Opus 99 No. 2 voor Violoncello und Klavier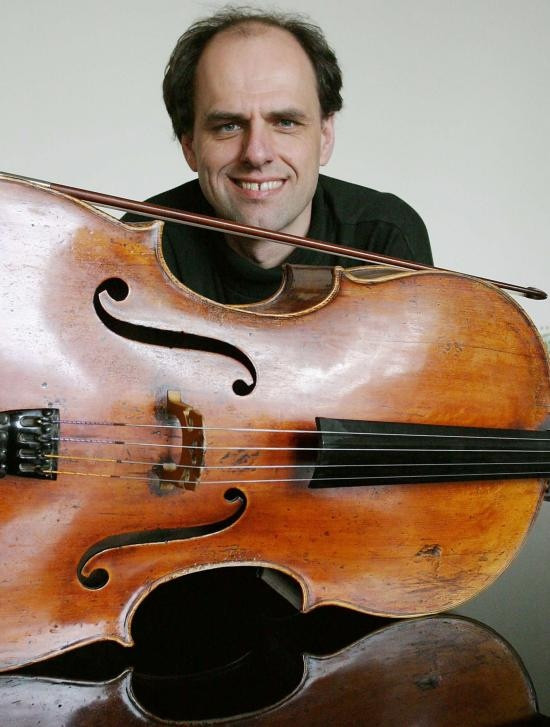 Entree € 20,- incl. consumpties.
Inloop vanaf 19.30u.
We hopen u te mogen ontvangen.
Paul Uyterlinde began cello lessons at the age of twelve in Middelburg, in the Netherlands, with Martin Zagwijn. Under the tutelage of Jean Decroos he received his performance diploma from the Royal Conservatory in The Hague. He participated in master classes given by Maurice Gendron, Heinrich Schiff, Mstislav Rostropovitch and Boris Pergamenschikov.
Since 1991, Paul Uyterlinde has been solo cellist of the Brabant Philharmonic Orchestra. In conjunction with various orchestras he has frequently played the Concerti for Cello by Schumann, Elgar, Lalo, Dvorak, Saint-Saëns and Haydn, plus the Brahms Double Concerto. His solo performances include collaborations with conductors Eri Klas, Libor Pesek, Lucas Vis, Jacques Mercier, Michel Tabachnik, and Marc Soustrot, to name but a few.
Paul performed the Schumann Cello Concerto together with the Brabant Philharmonic and Maestro Moshe Atzmon to great acclaim during the 2011 season. Several concerts are planned in the Netherlands and abroad with the Ayur trio, which comprises Paul Uyterlinde, Adelina Hasani and Hülya Keser,
Paul Uyterlinde is Professor of Cello at the Tilburg Conservatory in the Netherlands and gives master classes on a regular basis at other music academies such as those of Brno, Lodz, Biel, Gent, and Wroczlaw. He plays a rare cello made in 1742 by Lorenzo Guadagnini.